Spring 2021 Schedule
February 1st

-

May 1st

| | Open | Close |
| --- | --- | --- |
| Sunday | Closed | |
| Monday | 10:00 | 5:00 |
| Tuesday | 10:00 | 5:00 |
| Wednesday | 10:00 | 5:00 |
| Thursday | 10:00 | 5:00 |
| Friday | 10:00 | 5:00 |
| Saturday | Closed | |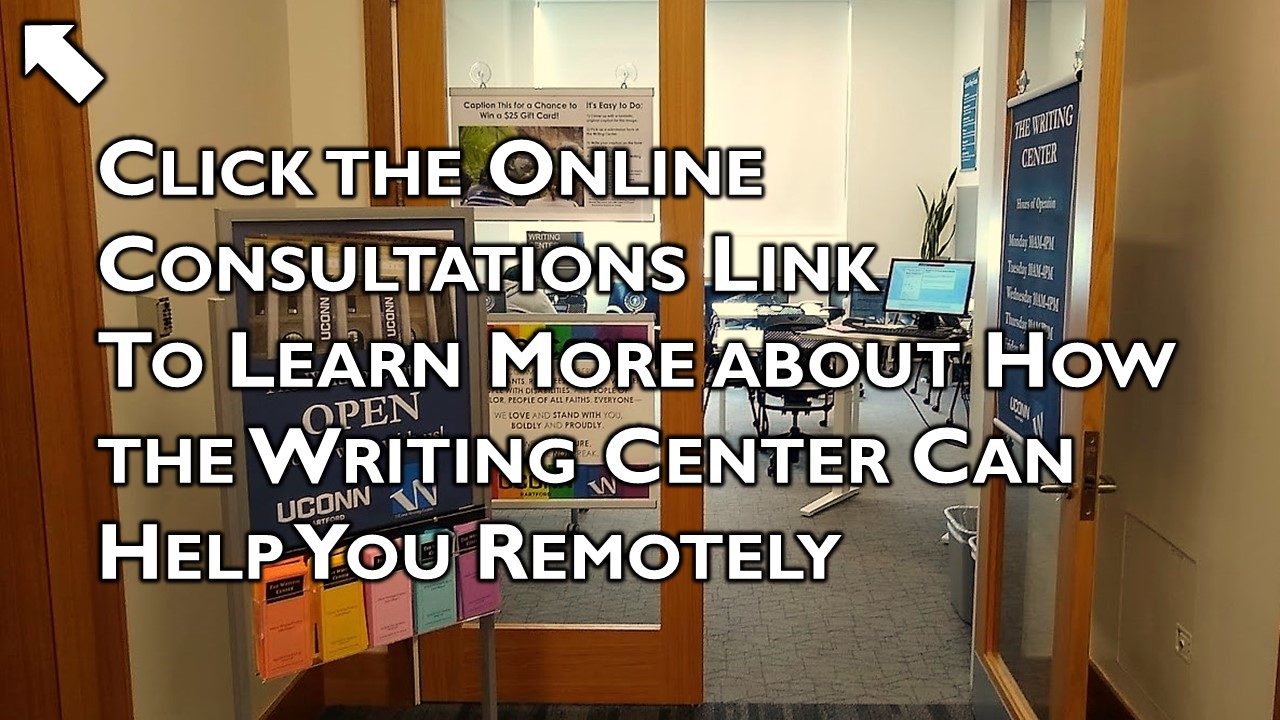 Spring 2021 Writing Center Raffle!
Head over to our contest form at this link for a chance to win a $25 gift card!
Remember that you must have a Hartford UConn Writing Center account and must be a currently-enrolled undergraduate student at the Hartford campus.
We will select three random winners from the entrants on March 8th at 2PM–so you need to enter before then to have a chance.
If you don't have an account, there's a video on how to make one in just above and to the right of these words.
The Fall 2020 Plan

Hello, Hartford writers! As we begin to get ready for a new semester of educational endeavor, the Writing Center is gearing up to provide you with the help you need to produce your best writing. With the need to practice social distancing and wear masks, particularly as the weather begins to cool, we have decided […]
A Finished Spring Semester

Well, that was a wild ride–thanks so much to all of our consultants who stuck out this tough circumstance and many thanks as well to our visiting writers who came to speak with us about their work! Starting in July our CAP/SSS writing assistant program will begin, and we'll have regular hours for those students. […]
The Online Writing Center Experience

Well, it's here. We at the Writing Center remain open to assist you with your projects, and we've got some videos to help you find your way through our systems. You can visit those at our Online Consultations page! If you find yourself struggling to navigate, during our normal hours someone should be available to […]
How to Make an Account
Upcoming Events
This calendar has no events scheduled at this time.